Description
Extremely rare and beautiful Marianne Brandt Bauhaus vintage industrial opale glass and metal ceiling lamp. Rare Kandem 656 designed by Marianne Brandt in 1929. Is missing the hanging sysystem but this can easily be reconstructed.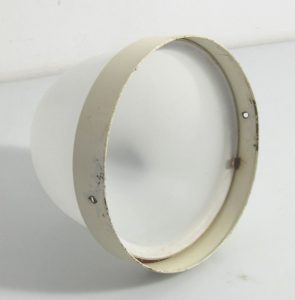 Marianne Brandt (1 October 1893 – 18 June 1983), German painter, sculptor, photographer and designer who studied at the Bauhaus art school in Weimar and later became head of the Bauhaus Metall-Werkstatt (Metal Workshop) in Dessau in 1927. Today, Brandt's designs for household objects such as lamps, ashtrays and teapots are considered timeless examples of modern industrial design.
Dimensions: Height 21 cm, diameter 22 cm.
Shipping price:
The Netherlands: € 19
Europe: € 35
Rest of the World: € 42